Dr. Martin Luther King Day!
Reflecting on Dr. Martin Luther King's birthday has brought back so many memories for me. As a young baby-boomer, I remember so many outstanding achievements of Dr. King and know that if he had no lived, many of the civil rights of all people would not be legal in our country. I have had my journey with civil rights by being many firsts, and it has not been easy to be the only one to trail blaze, however, with faith, courage, and wisdom that comes only from God. I was able to succeed and be a leader and teacher to those who came behind me. Being taught to see everyone from the inside out, not by skin color, led me to travel the world and see people as people with different backgrounds. Yet in this world of ours, we have a long way to go. We still look at the color of the skin rather than the character of a man.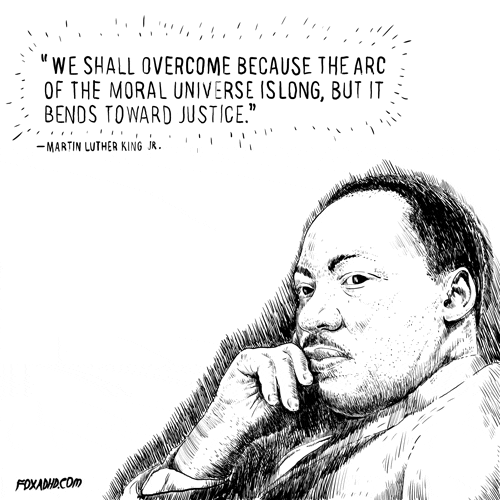 Let's reflect on our similarities and goodness as human beings, which comes from Jesus the Messiah and let Him give us the step-up method when things are harmful. The move on inspiration to be more exceptional people as Dr. King would have advocated.